Corsican wines

DOMAINE FIOR di LECCI
DOMAINE MAESTRACCI Clos Reginu - E Prove
Clos Colombu
Domaine Fiumicicoli
Le domaine de Torraccia
Clos d'Alzeto
Clos-Montemagni
Domaine Orenga de Gaffory
Domaine Comte Abbatucci
Clos Capitoro
Domaine de Musoleu
Domaine Casabianca
Domaine CosteCaserone
Clos Lucciardi
Cave coopérative de la Marana
Domaine du Mont Saint Jean
Clos d'Orlea
Domaine Gentile
Domaine Yves Leccia
Domaine Terra Vecchia Clos Poggiale
Domaine Martini
Domaine Comte Peraldi
Domaine de Pratavone
Domaine d'Alzipratu
Domaine Renucci
Clos Landry
Clos Nicrosi
Domaine Leccia
Clos Dominici
Domaine de Granajolo
Domaine Pero Longo
Domaine Vico
Cave U Sant'Antone
Domaine Orsini
Domaine Mavela
Bienvenue sur les Vins de Corse


André Oltra
Corsicaanse producten

Corsican wines
in the Netherlands
Corsicaanse wijnen
in Nederland
Corsican products

L'oliveraie Nida
L'huile d'olive Flori, fruitée, est un produit de 4 variétés d'oliviers dont la variété corse de l'olivier nommée "Biancaghja". La propriété comprend des jeunes arbres entre 5 et 9 ans. Les oliviers sont arrosées. La récolte s'effectue entièrement à la main sans utilisation de peigne électrique ou de vibreur.
Wine, honey, Animal farming,
cured meats, cheeses,
Around the olive tree and the chestnut tree,
Around orchards and vegetable gardens,
Craftsmen,
Restaurants & guest houses,
farm & cottage holidays
Culture/nature/well-being/leisure

LE GOÛT DE LA CORSE
Orezza, Eau minérale naturelle

L'Eau de source des montagnes corses

Eau de source corse

Island Box: la box corse des senteurs et des cosmétiques

AOP Miel de Corse Mele di Corsica

CASA DI CORNU - charcuterie, fromage, confiture
U Fragnu, olive oil from the Balagne



Corse Boutique
Panier Corse

Petite entreprise familiale implantée sur
la commune de Vezzani, village de Haute-Corse situé
à plus de 800m d'altitude.

FROMAGERIE OTTAVI
Fromages de Brebis et Chèvre
ROUTE DE LA GARE - 20240 GHISONACCIA



Fromagerie Sabiani
Route de Castirla - 20250 CORTE

Les Jardins d'Alesani, les sirops à l'ancienne

Jeune couple d'agriculteurs en pleine montagne corse,
nous vous proposons des produits issus
de la transformation des fruits de nos vergers.
Watersport, cruises, boat trips

Croisieres Ruscana
Promenades à la journée avec repas bouillabaisse à bord.
Départ de Pinarello.
Porto-Vecchio-Bonifacio-Lavezzi.

Nave va
Vedettes THALASSA (Bonifacio)
Scandola, Calanches
Colombo Line Cruise San Antonio
Diving school "Hippocampe"
Wind Club
Watersport
Diving Calvi
Dive Center Porto
Hiring a sailing boat with skipper
Sailing boats and catamarans for hire
Costa Serena nautique club
Canyoning, kayak and sailing boat
Boat hire
Diving Center
Paragliding, Parapente
Piu Altu
Altore

Le blog de Cime'ale, club de parapente de Cervione
Via Ferrata

Asco
Solenzara
Peri
Moltifao
Bavella
Alta Rocca-Zonza
Chisa-Aqua è Natura
Via Ferrata avec Jean-Paul Quilici, guide de haute montagne
Horse riding


COUNTRY HORSE
Lieu dit Baca D468
20144 Sainte Lucie de Porto-Vecchio



RANCH VILLATA
Domaine de Ferrulaghjolu D468
20144 Sainte Lucie de Porto-Vecchio

Aventure équestre Corse - Propriano
Ferme equestre L'Altagna
Corse Nature
Corse Equitation
Arbo Valley - Monticello
Ecuries de Molini
Cavadda di Santu Pultru - Sartène
L'Albadu - Corte


Association de reconnaissance de gestion
et de valorisation du cheval Corse

Le ranch est specialisé dans la randonnee
vers le lac de Ninu
Photo websites
Paglia.orba.free.fr
Korsika Bilder
Corse.photo.free
Panoramic pictures Corsica
Mathieu Nivaggioni
TrekEarth
corsica.fiumorbu.free.fr
www.flickr.com
Desjobert
Corsica, a più bella
CorseBeauté
Luc Gavache
Hassan Bensliman
Villages, cities and regions
Ajaccio - Antisanti - Altiani - Bastia - Belvedere Campomoro - Bocognano - Bonifacio - Borgo - Castiglione - Calenzana - Calvi - Campile - Campitellu - Canavaggia - Cargese - Carticasi - Cervioni - Cognocoli Monticchi - Corbara - Corte - Campomoro - Cozzano - Eccica Suarella - Figari - Galeria - Ghisoni - Ghisonaccia (1) - Ghisonaccia (2) - Ile Rousse - Lecci - Lentu (1) - Lentu (2) - Levie - Lumio - Marignana - Moïta - Moltifao - Monte - Nocario - Orezza - Ortiporio - Palneca - Penta Acquatella - Pianellu - Pietricaggio - Pietracorbara - Ponte Leccia/Morosaglia - Porto-Vecchio - Prato di Giovellina - Prunelli-di-Casacconi - Porticcio - Porto - Porto Vecchio - Propriano - Rusazia - Rutali - Sagone - San Pietro di Venacu - Santa Maria Poghju - Santa Lucia di Tallano - Sarrola-Carcopino - Sartène - Scata - Scolca - Serra di Ferro - Solenzara - Saint-Florent - Sorbollano - Silvareccio - Speluncato - Tallone - Tocchisu (Tox) - Vescuvatu - Vignale - Vivario - Volpajola - Zalana - Zuani

---
Alta Rocca - Balagne - Cap Corse - Casinca - Castagnaccia - Costa Serena - Costa Verde - Côte Orientale - Fiumorbu - Nebbiu - Niolu - Ouest Corsica - Ponte Leccia-Morosaglia - Taravu - Sud Corse - Valincu
The chestnut tree , le châtaignier

Castanea Corsica - InCimaAiCastagni
Emanuele BARBIERI - L'exploitation castanéicole

Jean-Paul Vincensini et fils - Castagna di Vallerustie
confitures et farine de châtaigne 100% naturelles

AOP Farine de châtaigne corse - Farina castagnina corsa

Sauvons les châtaigniers - salvemu i castagni
Painters, Artists, Artisans (Corsican, or inspired by Corsica)


Renée Blom is a Dutch artist. Graphics is her passion, using techniques of woodcutting and etching. Recently she engraved the glass doors of a theatre in Amsterdam with JF Bernardini's text 'Ne fermez pas la porte'.



Francis Katz is an English artist and sails regularly in Corsica, painting Corsican landscapes as he travels. The coast between Ajaccio and Bonifacio is probably his favourite place on earth.



Gabriel Diana: Dessins, aquarelles, huiles, techniques mixtes, bronzes et marbres de Carrare

Olivier Bellia
Corti Arte
Anne Marie Rocca Serra
Janine Albertini
La Verrerie Corse de Feliceto
Dcampanaverre + art
Créations sur BOIS FLOTTE par Claudio DUCALE
Stéphane Deguilhen, sculpteur
Atelier de sculpture Fiore di Petra
Orsini Creations Bijouterie d'art identitaire, créations originales
Poterie du Pratu

Environment



Le Collectif pour l'application de la loi Littoral en Corse
Cycling, Walks, VTT

Jean-Paul QUILICI est un guide de haute montagne. Sa passion est de vous faire parcourir les plus beaux endroits de Corse à travers des activités à votre rythme.
www.jeanpaulquilici.com


Le GR20 NORD de Calenzana à Vizzavona




GR 20 : randonner en Corse du Nord au Sud


Cimes & Sommets

Corsica Natura
Spécialiste du séjour guidé en Corse

Paradisu

Randonnées et séjours actifs en Corse


A Montagnola Randonnées

Créateurs de randonnées en Corse



Guided day walks for every level with Corsican picnic!



Randonnées Mare e monti - Mare a mare - Transhumance
Corsica on the WorldWideWeb

Agenda Culturel Corse
A Loveley World
Hôtel, billets d'avions, séjour, vol, location, circuit, promotion

A mountain in the Mediterranean

Le site qui parle du chien Corse
A cultura corsa nantu à u Web

Site non-officiel de renseignements pratiques pour les visiteurs handicapés moteur en Corse.
Unofficial site of practical information for physically disabled travellers to Corsica

Corsica on the WorldWideWeb

CALENDRIERS, CARTES ROUTIÈRES, GUIDES TOURISTIQUES,
GUIDES CULINAIRESLITTÉRATURE, CARTERIE, etc, etc

Porto Vecchio Corsica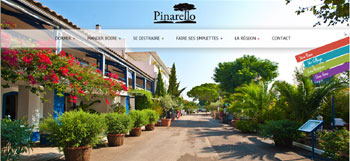 Village marin Pinarello

Defense of the Corsican Language

How to learn foreign languages


This website is all about Corsica. Travel tips, information and
fun facts about the most beautiful Mediterranean island,
with a touch of humour.

Fleur de Corse, a website devoted to the island of Corsica


Corsica Concept: hébergement en Corse

Foire du Niolu

Filitosa, haut lieu de la préhistoire corse


Parc de Saleccia

La cité des tortues
A cupulatta - Le centre d'élevage et de protection des tortues


Le Pôle Touristique du Ouest Corse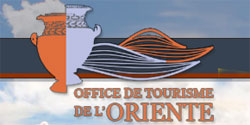 Station de SKI Ghisoni



Station de SKI Asco



la Corse, sa culture, ses artistes,
et le chant polyphonique


Passione Corsa

Sunemu Net - Artistes - Accords - Groupes

Fédération des associations de quadrille
et autres danses populaires corses

Grossominutu, une vitrine Corse en Belgique

Dictionary Corse-Francais

Toute la Corse

Rallye de Corse
Corsica Guide
Guide touristique corse depuis 1999
Fiera di u mare
Websites in dutch
Naturist campings & beaches


Camping Villata, plage naturiste
La Chiappa
Les Eucalyptus Village naturiste
Riva Bella
U Furu Village de Vacances Naturiste
Bagheera Centre naturiste
Naturist campings & beaches,
mainly in dutch, several pages in english
Naturist beaches
Club Corsicana
Car hire
Alamo
Avis
EasyTerra
Hertz
Rentalcars Figari aeroport
Easy Car
EuropCar
Sixt
Radio, Television, Movies
France3 Corse
Radio Calvi Citadelle
RCFM, Frequenza Mora (en direct sur Internet)
Alta Frequenza (en direct sur Internet)
TV5
Voce Nustrale (en direct sur Internet)
Radio Salve Regina
Public transport
Corsicabus
Train Corse
les chemins de fer Corse
La ligne de la Côte Orientale
Corsicar
Aller en Corse : Transport aérien, maritime & transferts
Autocars Poli Xavier
Kallistour Autocars
Société des Autobus Bastiais